Every Sunday, 9:30 AM - 12:00 PM
Join us for Worship
Come for the fellowship, worship and Biblical message.
For the Kids
We have Nursery Care for infant - pre-k & Sunday School for k-6th in Children's Ministry and 7th-Sr. High in Youth Ministry.
PARKING
We are located on Custer Road, South of Spring Creek Pkwy and North of Parker Rd. Our campus is separated from our North parking lot by Pleasant Valley Dr.
If you are a guest visiting our church, we invite you to use our guest parking spaces located near the North Entrance of the church. The North Parking Lot is within walking distance of the church building, however, we also shuttle guests and members from the North Parking Lot using a golf cart on Sunday Mornings.
Our Student Ministry Building, Building 3, is located on the south end of campus. We also have general parking in the South Parking Lot as well.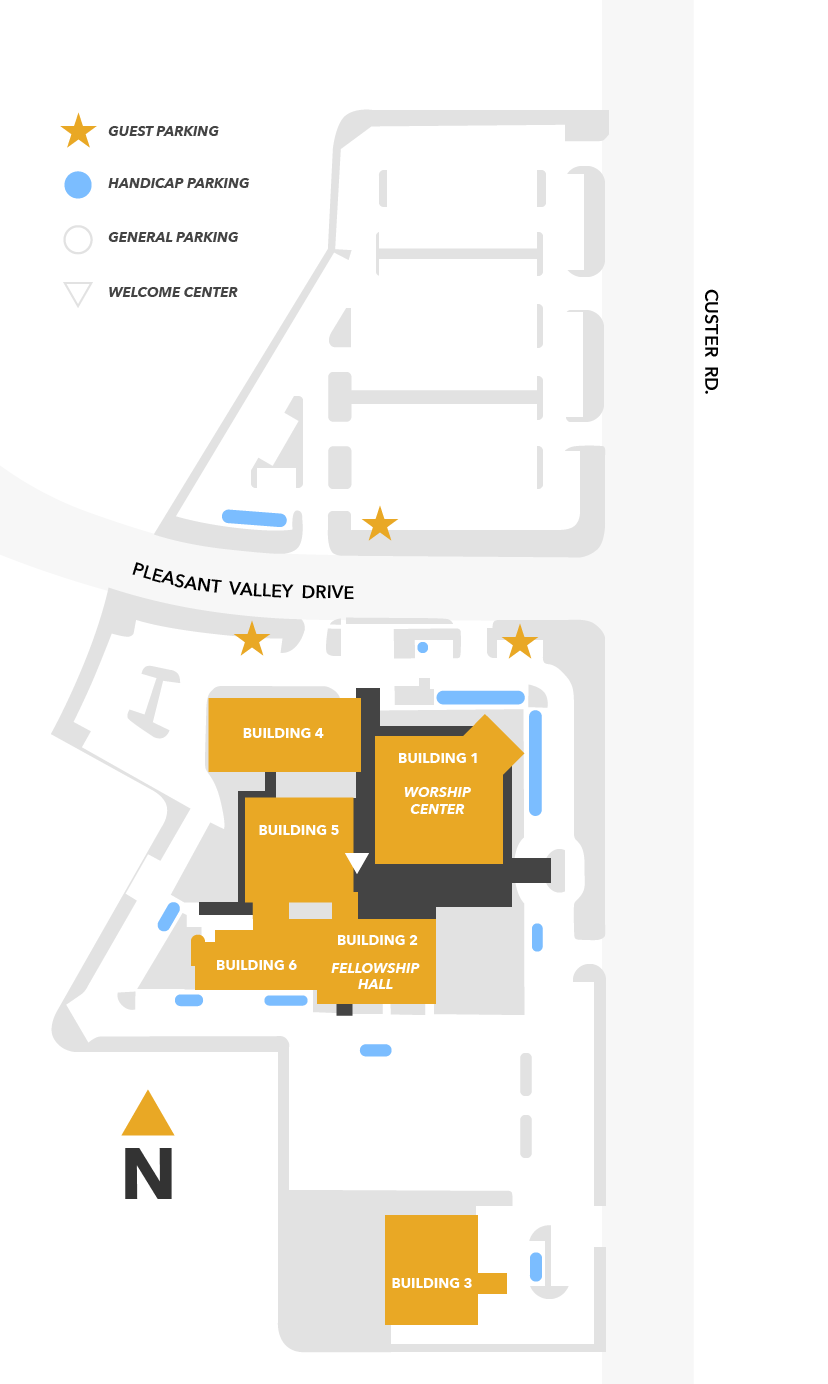 Want to know about what to expect on Sunday? Learn More